Effectively Create a Temporary Kitchen During a Remodel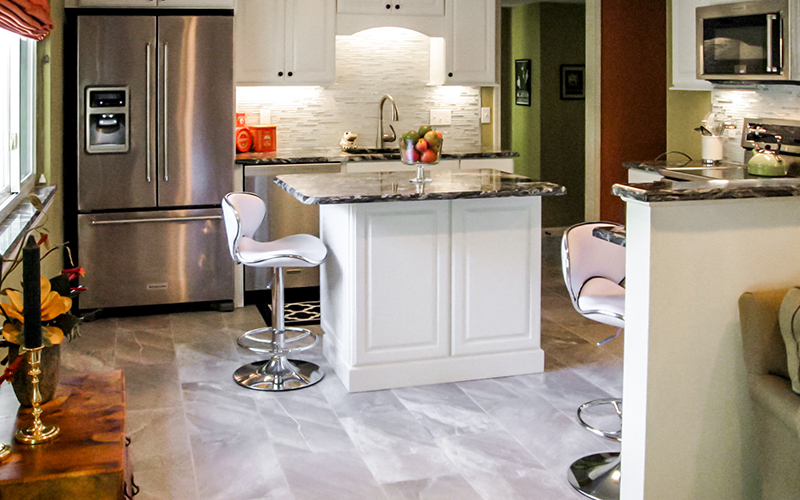 Having a major kitchen renovation is an exciting time as a homeowner in St. Louis, and the thought of a brand-new space that is yours can make your home feel even more special. What you may forget is that during the remodeling process you'll have to live without full use of your kitchen until the job is complete. Meaning, you'll need a temporary kitchen equipped with the essentials that can be used for a short period of time.
To make the transition into your newly renovated kitchen easier, Signature Kitchen & Bath in St. Louis has laid out ways to set up a temporary kitchen in your home.
Pick the Right Location
As you set up your temporary kitchen during your remodel, you'll want to pick an area of your home with plenty of room such as the basement, garage, or laundry room. This will give you room to set up a table and chairs, makeshift cooking station, and provide space for anything else you'll need to use. Any areas with a spare sink, countertop space, cabinetry or other kitchen components already installed are a plus as they can help make your kitchen even more functional.
Include Basic Necessities
Unfortunately, during a major kitchen renovation, it's likely that you won't be able to use all of your special kitchen gadgets and accessories. Stick to the essentials and be sure you have utensils, dishware, a microwave, and other accessories accessible to you. While your options may be more limited than what you're used to, having the basic necessities will help ensure you have smooth transition into your new kitchen once it's complete.
Keep the Cooking Simple
During your kitchen remodel, you may not have access to a stove or oven, making it difficult to have a traditional home cooked meal. Consider having pre-made meals, fresh produce and meat, or any other types of foods that are easy to make. You may also want to create a budget to dine out on certain days during your renovation to have the meal your looking for without dealing with the limitations of a temporary kitchen.
Now that you have the tools you need to set up a temporary kitchen, get started on your next major kitchen renovation! Contact our team of professionals at Signature Kitchen & Bath in St. Louis to schedule a free consultation.