Sinks & Faucets
All sink and faucet brands sold by Signature Kitchen & Bath have been chosen in order to provide you with the highest quality product that delivers both aesthetic appeal and resilience.
Add beauty to your bathroom with a stylish bathroom faucet or sink from Signature Kitchen & Bath. We offer a wide selection of designs, colors and materials to suit your needs.
Each brand was selected for performance and dependability, without sacrificing looks. Whether your personal design aesthetic is contemporary, modern or traditional, our showrooms have bathroom faucet & sink options right for you.
Sink Styles
With the countless sink options available, choosing a style and size impacts the end design and feel of your bathroom remodel. Our design team has decades of experience assisting homeowners with determining which sink style will accent the space and tie your bathroom theme together. Sink styles that Signature Kitchen & Bath carry include Vessel, Copper, Drop-In, Pedestal, Vanity Tops, Under-Mount, stainless steel and more.
Are you looking for a pedestal bathroom sink, or a wall hung sink? How about an above or under counter sink? Our professional designers can help you navigate through our sink product lines in order to select a bathroom sink that fits and functions effectively while still remaining true to the design of your bathroom.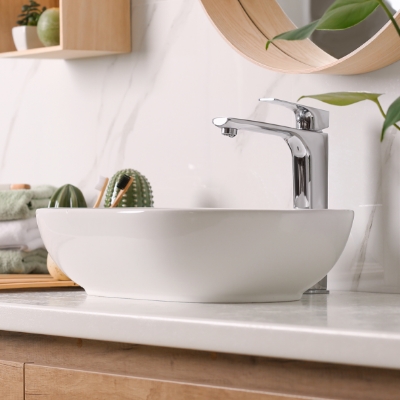 Vessel Sink
A conversation piece that completes a high-end luxury bathroom.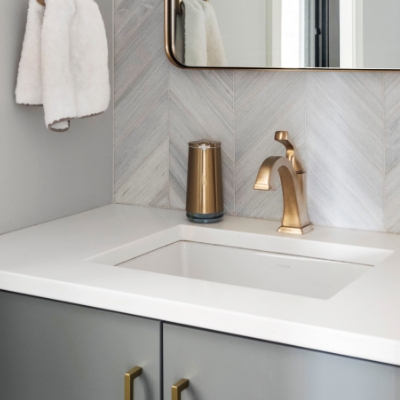 Under-Mount Sink
A sleek basin that pairs well with marble, granite and quartz countertops.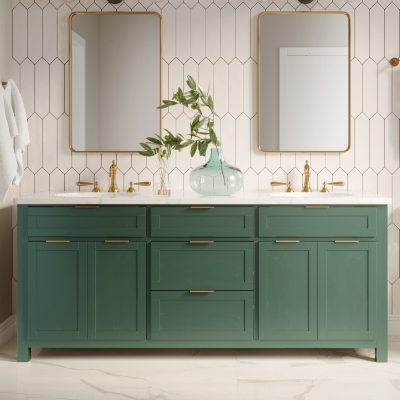 Vanity Sink
A popular combination with sizable surface around the basin and cabinetry.
Bathroom Faucet Options
Whether you're simply adding a new faucet to an existing sink or buying a new sink all together, the design team at Signature Kitchen & Bath will match your bathroom faucet to the hole openings for your sink.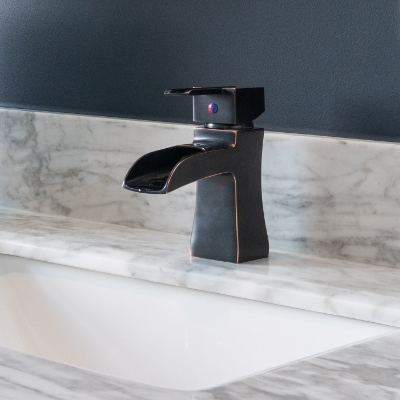 Single-Hole Faucet
A simple, yet modern choice that combines a spout & mixing handles into a single unit that requires only one drilled hole.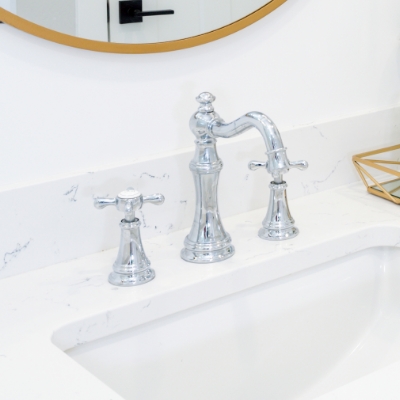 Center-Set Faucet
Most popular choice for bathroom sinks, this faucet type fits a three-hole sink & uses either a single lever or a two-handle mount.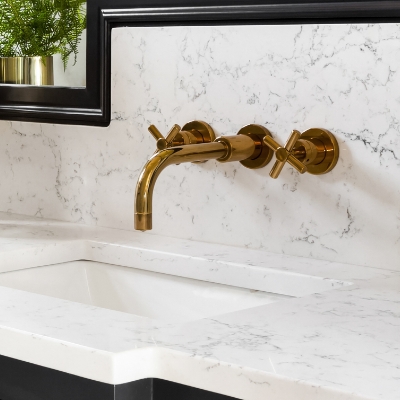 Wall Mount Faucets
This type of faucet requires a longer spout that extends well over the top of the sink bowl, adding a unique design aesthetic.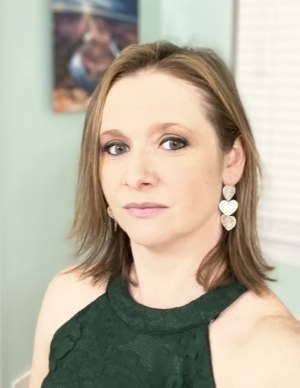 "Everyone at Signature was wonderful and professional to work with; our experience was wonderful. We will be happy to do business with Signature again."
J. Medlock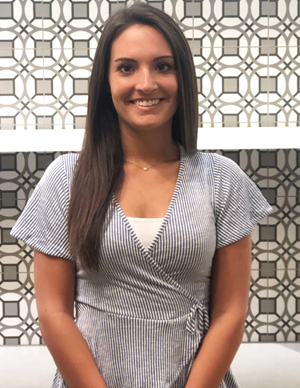 "Signature couldn't have done a more spectacular job for me. From the design phase with Jen Lewis through the construction and completion with Stan Maune, everything was perfect."
K. Kriegel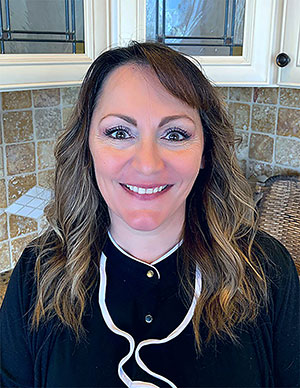 "Quality materials and the contractors who did the work were professional--very careful, thorough and neat."
E. Goedeker
Quality Brands