Kitchen Faucets
Combine functionality and style with kitchen faucets from Signature Kitchen & Bath. We have a variety of kitchen faucets and kitchen fixtures to suit your style.
As one of the most commonly used fixtures in the home, be sure to first determine your needs when choosing the type of kitchen faucet for your sink. Often times, this can seem like an overwhelming task with the number of styles, finishes and features.
At Signature Kitchen & Bath, our designers are available to walk you through the decision-making process and help you to distinguish between options, such as pull-down faucets versus pull-out faucets, and we will work with you to find the perfect faucet for your kitchen.
Our kitchen remodel team will work with you throughout the entire process and help you to select the faucet that works best for your kitchen. Contact us for your free design consultation, or stop by one of our three showrooms!
Kitchen Faucet Handle Types
Think about how you work in your kitchen and how the use of your faucet could impact which handle option you choose for the most convenient functionality. Here are a few examples: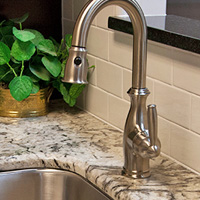 Single-Handle Faucet
Allows for adjustment of the water flow and temperature out of a single lever.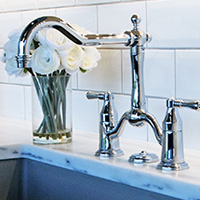 Two-Handle Faucet
Features two separate handles to easily adjust water flow and temperature.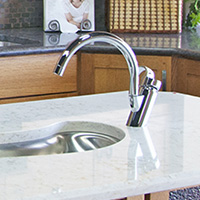 Touchless Kitchen Faucet
Allows hands-free convenience with simple hand motion activated water flow.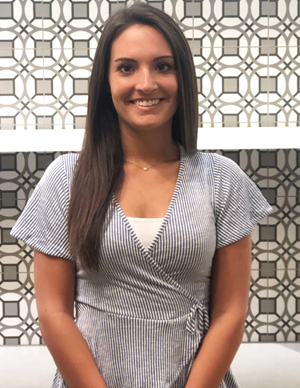 "Everyone at Signature was wonderful and professional to work with; our experience was wonderful. We will be happy to do business with Signature again."
J. Medlock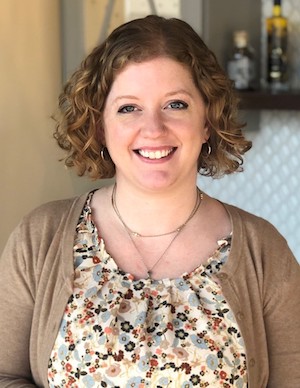 "Everyone at Signature was wonderful and professional to work with; our experience was wonderful. We will be happy to do business with Signature again."
J. Medlock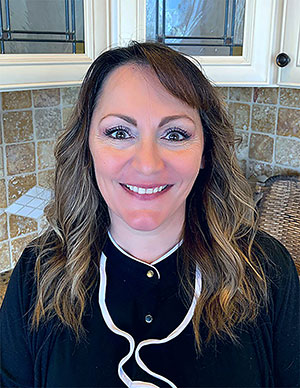 "Quality materials and the contractors who did the work were professional--very careful, thorough and neat."
E. Goedeker
Quality Brands