Our Brands
High performing Quality Brands that look stunning
and you can depend on.
Since 1976, Signature Kitchen & Bath has provided innovative, reliable and affordable products engineered for top quality, high performance and stunning visual appeal. We strategically partner with the industry's most reputable brands in order to offer you high-quality products at competitive prices – assuring your dream kitchen or bathroom remodel becomes a reality. We are sure to have the kitchen or bathroom solution for you. View the brands we offer featured below.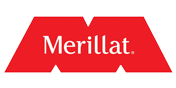 Since 1946, Merillat has grown to become one of the nation's largest cabinet manufacturers providing cabinetry with the best selection of functionality, style and variety of price points. Based in Ann Arbor, Michigan and a part of Masco Cabinetry, Merillat is a premium choice among builders and homeowners for kitchen and bath cabinets and accessories. Explore our options of the Merillat cabinets we offer at Signature Kitchen & Bath.
Read More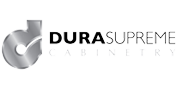 For over 50 years, builders and designers have been choosing Dura Supreme for their delivery of outstanding value along with personalized design options in handcrafted cabinetry. Since it was founded in Minnesota in the 1950s, Dura Supreme has provided the perfect balance of care and quality in their products. At Signature Kitchen & Bath, our designers can help you choose from Dura Supreme's incredible selection of hand-crafted cabinetry.
Read More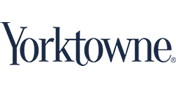 Signature Kitchen & Bath is happy to offer a variety of Yorktowne Cabinetry's selection to choose from for kitchen and bath remodels. Yorktowne Cabinetry is a brand under acpi's family, the 4th largest cabinetry manufacturer in America. In terms of environmental responsibility, Yorktowne Cabinetry prides themselves on giving back what they take in the cabinetry producing process. For every tree harvested, they plant two in its place. Stop by a Signature Kitchen & Bath location today to view Yorktowne's selection of cabinetry.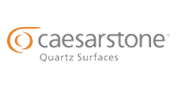 Signature Kitchen & Bath proudly offers Caesarstone's premium quartz countertops. Founded in 1987, Caesarstone has continuously set industry standards in quality and craftsmanship for countertop surfaces. With remarkable style, durability and scratch, stain and heat resistance, Caesarstone products are an ideal surface for kitchens and bathrooms. View our selection of Caesarstone countertops today.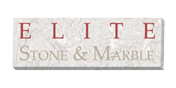 Elite Stone & Marble is a local countertop company in St. Louis, MO specializing in kitchen and bathroom remodeling for both commercial and residential spaces. We partner with Elite Stone & Marble for their variety of high-quality countertops, competitive prices and expert service. With countertops made from quality materials – whether it be granite or marble surfaces – Elite Stone & Marble provides durable products that suit our customers' kitchen and bathroom needs.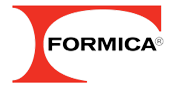 Formica Group is a leading provider of countertop surfacing solutions for commercial and residential applications worldwide. Their quality craftsmanship, customer service and innovative products have truly maintained their recognition as an iconic global brand. With a broad range countertop colors, graphic patterns and finishes – from classic to contemporary styles – Formica surfaces are as beautiful as they are durable and offer functionality to virtually any interior concept.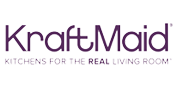 Based in Ann Arbor, Michigan and manufactured by Masco Cabinetry, KraftMaid Cabintery has grown to become one of the largest and most recognized brands of home cabinetry. KraftMaid has provided quality, customized cabinetry with innovative product design and a robust selection of styles, finishes and organization solutions for over 40 years. Check out our selection of KraftMaid cabinetry at Signature Kitchen and Bath today.
Read More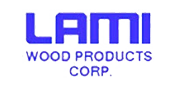 As one of the only companies in St. Louis that produces its own countertop slabs, Lami Wood Products, a parent company of Signature Kitchen & Bath, has earned a respectable reputation for controlling the on-time delivery of countertop and cabinet materials and parts, ensuring prompt 'closings' and avoiding expensive delays. In addition, Lami Wood manufactures their own custom cabinet line in St. Peters, MO. The ability to produce their products in their own 80,000 square foot facility is a treasurable contribution to the team's consistent success in satisfying clients.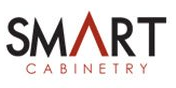 At Signature Kitchen & Bath, we are proud to offer a variety of affordable cabinet styles and finishes from Smart Cabinetry. Located in the heart of the Midwest, Smart Cabinetry is continuously recognized as being environmentally friendly with a variety of Green certifications for the manufacturing of their products. Not only will you receive kitchen or bathroom cabinets that are cost effective from Smart Cabinetry, but you can rest assured knowing that the products you receive are safe, reliable and environmentally responsible.
Read More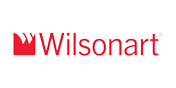 Founded in 1956 in Temple, Texas, Wilsonart has brought unique, high-quality surfaces with unsurpassed beauty, craftsmanship, durability and functionality to countertops. With a wide variety of colors, designs and textures to choose from, you are sure to find a countertop solution to compliment your kitchen or bathroom. Stop by a Signature Kitchen & Bath location today to view our Wilsonart countertop products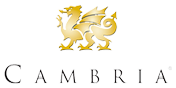 Cambria has been the only family-owned, American-made producer of natural quartz countertop surfaces. Through their state-of-the-art facilities, unparalleled design innovation and workmanship of skilled employees, they have rapidly grown as an industry leader. Not only do Cambria products offer timeless beauty, but they provide superior strength, durability and performance. These results make Cambria an excellent choice for kitchen and bath remodel projects.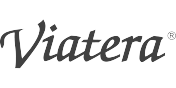 Viatera, a quartz engineered brand under LG Hausys, provides homeowners with the opportunity to choose countertops primarily made of quartz, one of the hardest minerals. Their quartz countertops are a sturdy, low-maintenance option backed with LG Hausys support when it comes to having customer's best interest in mind. Signature Kitchen & Bath is proud to offer Viatera Quartz products as a sleek and strong option for countertops.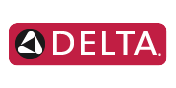 Founded in 1954 when faucet technology was starting to evolve, Delta Faucet Company, a member of Masco Cabinetry, is one of the world's leading manufacturers of products for the home. Delta is known not only for their quality products within residential or commercial buildings, but for their commitment to implementing new technologies within faucets and showers to make everyday water functions as efficient as possible. Signature Kitchen & Bath is proud to offer Delta's line of products that will not only transform the look of your bathroom or kitchen, but the functionality as well.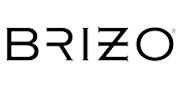 At the forefront of luxuriously designed homes and spaces, Brizo, creates high-end options for kitchens, bathrooms, and showers. As a distinctive brand of Delta, Brizo believes that fashion is not only within clothing, but incorporated into lifestyle as well. Brizo's inspiring collections, along with its eloquent functionality complete a remodel worthy of a fashion runway. Signature Kitchen & Bath proudly offer Brizo's products to those homeowners wanting to mirror their fashion sense to their personal living spaces.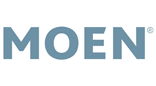 Dedicated to producing products that not only last a lifetime, but are also beautifully crafted, Moen's history runs deep with 75 years of experience in faucet design and utility. Since Al Moen revolutionized plumbing In 1939 with his single handed faucet, his company has continued to advance water usage as much as technology will allow. Signature Kitchen & Bath has the privilege of providing designers and homeowners with a line of Moen products.
Showroom & Warehouse Hours
Design Centers & Showrooms
Monday: 9:00am - 5:00pm
Tuesday: 9:00am - 7:00pm
Wednesday: 9:00am - 5:00pm
Thursday: 9:00am - 5:00pm
Friday: 9:00am - 5:00pm
Saturday: 9:00am - 3:00pm
Sunday: Closed
Warehouse
Lami Wood Products
Monday – Friday: 8:00am - 4:00pm
Saturday & Sunday: Closed
(By appointment only)