Kitchen Remodeling in St. Louis
A kitchen remodel is one of the best investments you can make in your home.
Kitchen remodeling can add tremendous value to your home. They can be especially beneficial for high-traffic kitchens, small kitchen areas, or for kitchens that are outdated. If you're eager to give your kitchen an update, Signature Kitchen & Bath has every aspect of your next remodel covered.
From beginning to end, our experienced team will help guide you through everything from the initial design meeting to the actual renovation of your kitchen. Schedule your free design consultation today!
Where To Start With Your Kitchen Remodel
Our 4-Step Process
At Signature Kitchen & Bath, we follow a 4-step process for all kitchen remodeling projects. We start with a discovery meeting where one of our designers will help you create plan for how you'd like your kitchen to look. Next, a free consultation will be set up to discuss your kitchen remodeling plan in more detail, followed by an in-home visit to check that your floor plan is ready to implement. Our last step is installation, where you will see your kitchen remodel come to life.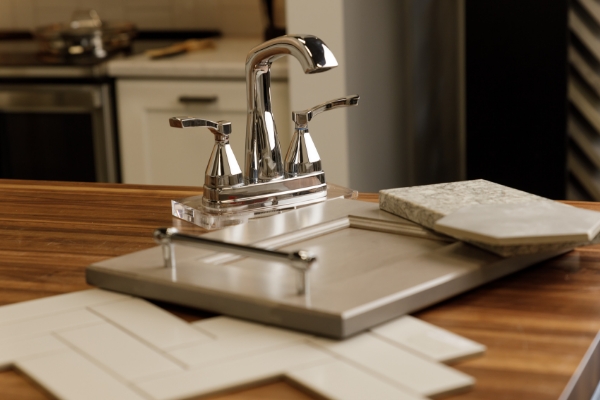 ---
Product Options & Brands
Signature works with numerous manufacturers of kitchen products and appliances to give customers a wide variety of product lines to choose from. For each kitchen remodel, our goal is to offer the most high-quality and reliable brands in the industry. Additionally, our interior designers will help you choose which kitchen products are most suitable for your remodeling project including kitchen cabinets, kitchen countertops, kitchen sinks, kitchen faucets, and kitchen appliances.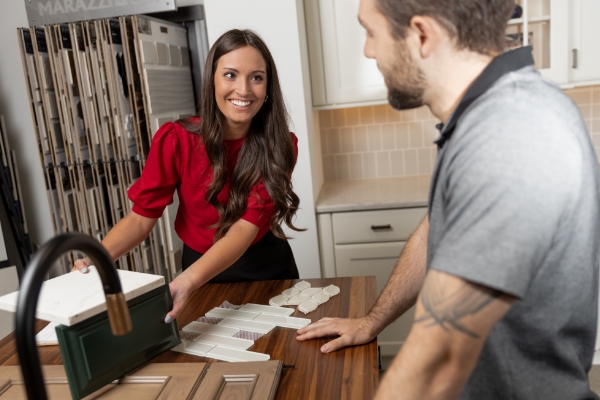 ---