Kitchen Cabinet Designs You'll Love in 2018
Remodeling any part of your home is a big commitment, meaning you should feel completely satisfied with the final product. One of the most important choices to make during your kitchen remodel is what kitchen cabinets you'd like for your home.
Kitchen cabinets come in many different styles and colors and trends tend to influence what's popular and what isn't! But no need to worry, we've been keeping an eye on the latest kitchen cabinet designs for a while now and we're here to tell you which ones you're guaranteed to fall in love with this year!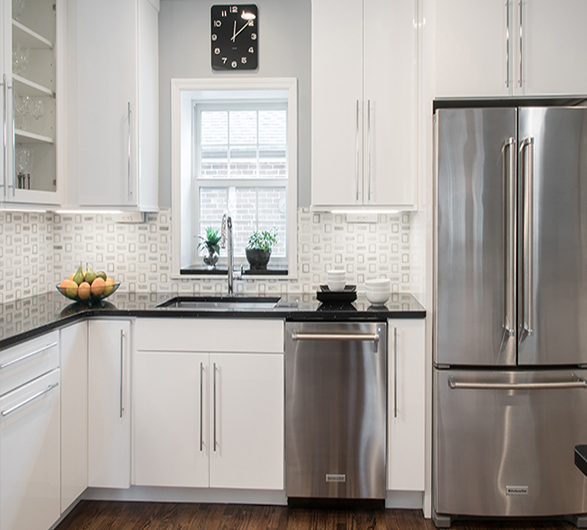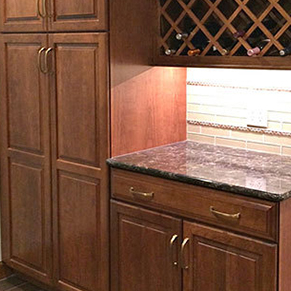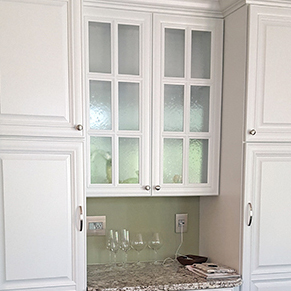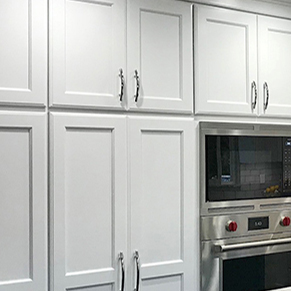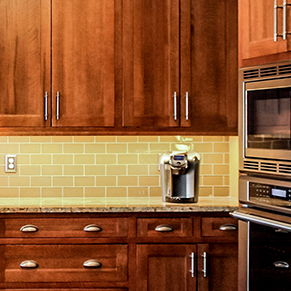 Shaker Cabinets
Shaker cabinets are perfect for you if you're having a hard time deciding which cabinet style to choose! Not only are they adaptable to a variety of kitchen designs and styles, they include a clean and simple center panel. Complementing these cabinets with a glossy laminate finish and bright colors like baby blue, yellow, and orange will give these cabinets some color and be a perfect contrasting piece in your kitchen!
Raised Panel Cabinets
Searching for cabinets that give your kitchen a more classic feel? Look no further! Raised panel cabinets feature a center panel that is raised and can be shaped any way you'd like. Country and traditional styled kitchens usually implement raised panel cabinets with a rustic hickory wood finish to create a dramatic variation in color and a lasting appearance.
Slab Cabinets
Slab cabinets can give your home a more modern and contemporary appearance. These cabinets have flat and solid doors with no raised frames or panels. To spice things up, choose a wooden texture laminate and classic charcoal tone to make your kitchen cabinets beautiful and easy to clean!
Mullion Cabinets
These kitchen cabinets are the most unique of them all. Mullion cabinets feature glass panel doors paired with thin strips of wood that can be customized to create any artistic design. Unlike other cabinet styles, mullion cabinets allow you to display your decorative kitchenware and can be paired with other kitchen cabinet colors and designs! A red oak wood finish is popular for homeowners who choose this cabinet design and for those who want a classic kitchen.
At Signature Kitchen & Bath, we offer 13 different kitchen cabinet lines, each with their own style and finishing technique. Plus, your kitchen cabinets can be customized to be any color, size, wood, or laminate finish! Ready to get started on remodeling your kitchen? Contact us today to set up a free design consultation!