Dominique Sherman
Designer - West County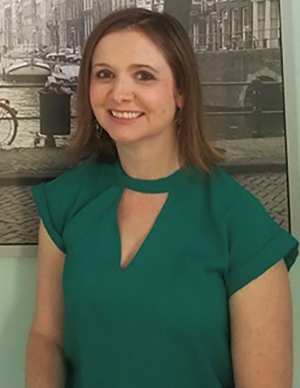 A graduate of Patricia Stevens College, Dominique majored in Interior Design. She exhibits her passion for design by helping to bring her client's dream to life. Dominique has over 15 years of experience in the field providing a first-class experience from project inception to completion.
Dominique is client-oriented, valuing every individual, and always strives to deliver excellent customer service. Working closely with each individual, she adds value and beauty to all her custom designs, from top chef kitchens to luxurious dream baths. Dominique's work is inspired by her customer's visions, and endeavors to maintain their unique identities in the final design.
Clients who have worked with Dominique would describe her as a diligent worker, knowledgeable designer, organized, strives to exceed expectations, and is motivated to complete the job in a timely manner. After completing projects, Dominique's clients often tell her she seems like both a trusted advisor and a close friend!
When not in the design studio, Dominique loves spending time with her husband, daughter and their two dogs. She's also an avid sports fan, but when not rooting for her favorite teams she can be found seeking out new dining experiences both domestic and abroad. She also enjoys practicing yoga and taking nature hikes with her family to relax.
What People Are Saying
Everyone at Signature was wonderful and professional to work with; our experience was wonderful. We will be happy to do business with Signature again. – J. Medlock