Linda Thomas - Designer
Designer - West County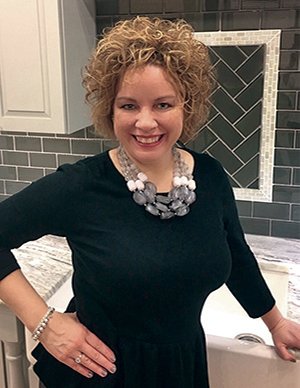 Linda Thomas is an interior designer with a Bachelor of Fine Arts in Interior Design degree from Maryville University. During that time she studied art abroad in Paris, France. Linda has been in the business since 1998 and loves working on vastly diverse projects, both large and small.
Linda started out working with new construction subdivision homes for several big builders here in St. Louis. She then changed direction and joined the remodeling side. During this time she also worked with several custom home builders. Therefore, during her career she has designed at many levels. Several of the projects she has assisted on have been published.
Linda prides herself on working closely with her clients to achieve the highest standards of design and craftsmanship. She will use her knowledge, experience and fine attention to detail to make your dream kitchen or bath a reality.
What People Are Saying
Everything came together as planned from Linda who designed our new kitchen to Patrick who scheduled the installation. Also hats off Bryon who handled the actual installation and made sure everything was done to our satisfaction. One other notable thing about the project was excellent communication with constant updates on the installation process. We felt very comfortable working with Signature Kitchen and Bath and we would recommend them to anyone considering a kitchen or bath project. – A. Dyszlewski