Merillat Cabinet Dealers in St. Louis
As a supplier of Merillat Cabinets in St. Louis, we at Signature Kitchen & Bath are dedicated to selecting the ideal cabinet solution for your home remodeling project. To schedule your Free Consultation with one of our talented designers, call us at 636.720.0451 or fill out our contact form today. We are here to put your Signature on a new Kitchen or Bath!
Signature Kitchen & Bath is proud to provide you cabinets from Merillat Cabinetry for your kitchen or bath remodel in St. Louis. Known as "America's Cabinetmaker," Merillat has been creating quality cabinets that are stylish and highly functional for almost 70 years.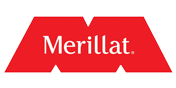 They offer a wide range of cabinets at multiple price points to allow you to choose the cabinets that work best for you and your project budget.
Merillat often offers discounts to Signature's customers and you can choose from a selection of their four lines of cabinetry to fit the style and desired feel of your updated kitchen or bathroom, including: Basic, Express, Classic, and Masterpiece.
Merillat Express™
Designed to keep your project moving efficiently, cabinets from the Express™ line are prepped, stained, assembled, and shipped to your door, ready to be installed by the professionals at Signature Kitchen & Bath. With six door styles, four wood types, and 20 finish colors, you can find the perfect cabinet and get started on your project in no time at all!
Merillat Basics™
The Basics™ line from Merillat focuses on providing stylish, sensible cabinets while maintaining affordable pricing and quality craftsmanship. The collection features five door styles, four wood types, and 15 finishes to choose from, ensuring that you will find the perfect cabinets for your next remodel.
Merillat Classic™
The Classic™ line features the most popular door, color, and finish styles. Cabinets from the Classic line are built to last, and are designed to remain a classic staple in your home for years to come.
Merillat Masterpiece™
With the most extensive selection of door styles, finishes, and colors, the Masterpiece™ collection is perfect for any project desiring a unique look, but won't break the bank. Choose from a large selection, and create the perfect color and finish combination to work with your homes current décor while expressing your personal style and taste.
Showroom & Warehouse Hours
Design Centers & Showrooms
Monday: 9:00am - 5:00pm
Tuesday: 9:00am - 7:00pm
Wednesday: 9:00am - 5:00pm
Thursday: 9:00am - 5:00pm
Friday: 9:00am - 5:00pm
Saturday: 9:00am - 3:00pm
Sunday: Closed
Warehouse
Lami Wood Products
Monday – Friday: 8:00am - 4:00pm
Saturday & Sunday: Closed
(By appointment only)